AGM, Resolutions and Yum Yum Tree Fudge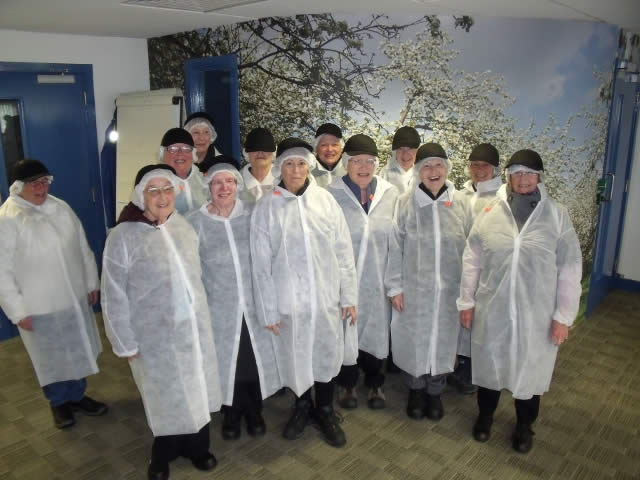 We started the meeting with a sugar rush, which kept us awake and lively for the whole meeting!
Adrian and Lily Turner from Yum Yum Tree Fudge came to tell us about their delicious home- made product and there were so many flavours to taste we had to have bottles of water to cleanse our palates between each one. The couple have been making fudge at Thurston for about eight years and usually sell it at Shows and Fairs and it has really taken off.
We were happy to try and buy from the whole range which has favours including rose, liquorice, double ginger and mango. Even those who professed not to like fudge were seen buying 'for the grandchildren', of course.
The business of the monthly meeting was swiftly concluded. Future events were publicised including the Literary Lunch with Rosy Thornton on 16th June (tickets from Dorothy), an ice-cream tasting and a breakfast walk.
At the AGM, Vice-President Dorothy Anderson thanked retiring committee member Sue Burton-Griffiths for her work over the years and wished her well for future projects. Pat Cash and Polly Puxley were welcomed on to the committee. Hilary Bradfield will remain as President, Veronica Wiseman as Secretary and Jill Stembridge as Treasurer.
There were reports from the President and Secretary and also from the Walking and Reading Groups.
The Resolutions for the National AGM were discussed and voted on before members departed (carrying carrier bags of fudge!)
The next meeting is on Tuesday 13th June when Victoria Painting will give a talk and demonstration of Belly Dancing and there will be a chance to join in. This is an Open Meeting, so non-members will be very welcome to came and have fun.