Diamond Champion Award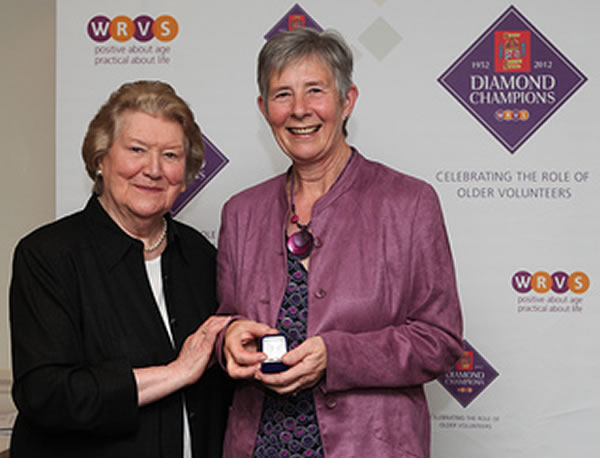 article submitted by Val Orange
Dorothy Anderson is holding a Diamond Champion pin, designed by her Royal Highness, the Duchess of Cornwall, to celebrate the contribution volunteers aged over 60 make to organisations all over the UK.
There were 4,573 nominations nationally and 60 Diamond Champions were selected from this region, East and South East of England, to receive the Champion's pin from Patricia Routledge, at the Sloane Club in London on 19th October 2012.
Dorothy wears several hats within the village just now History Recorder for Wickhambrook, President of the Women's Institute, secretary to the local History Society to name but three.
Dorothy's recognition is a celebration of our community in Wickhambrook and all those who contribute so much, in so many ways, to the quality of our life here.