Haverhill to West Suffolk Hospital Bus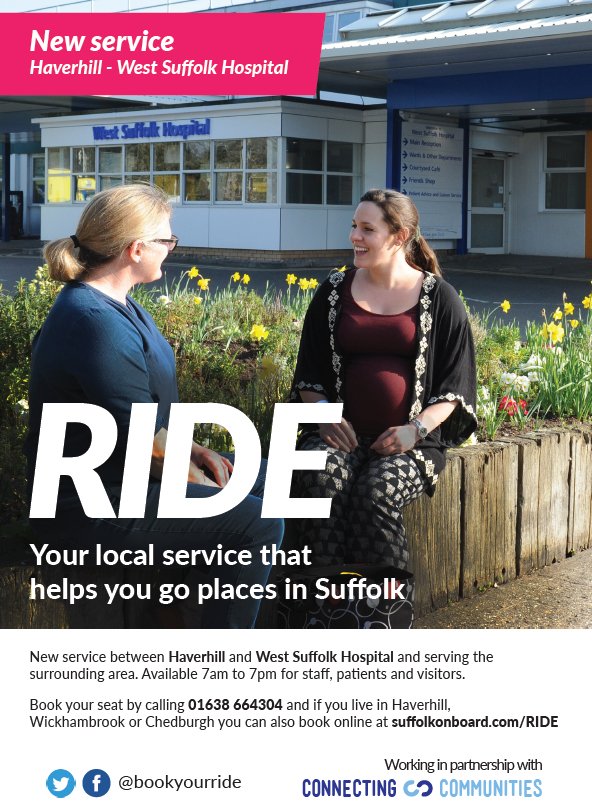 article submitted by Suffolk County Council
The service is available for staff, patients and visitors to the hospital and must be booked in advance on 01638 664304.
Residents who would like to use the service from Haverhill, Wickhambrook and/or Chedburgh also have the choice to book online via the online community service 'RIDE' www.bookyourride.co.uk.
Residents living in other villages along the A143 can use the service by calling 01638 664304.
The service, which is provided by the Voluntary Network – Suffolk County Council's Connecting Communities operator in West Suffolk, runs Monday to Friday, between 7am and 7pm and passengers are charged fares in line with the local bus service. A full trip, Haverhill to West Suffolk Hospital return will cost £8.