SEE ALL LATEST NEWS BELOW OR PICK A CATEGORY …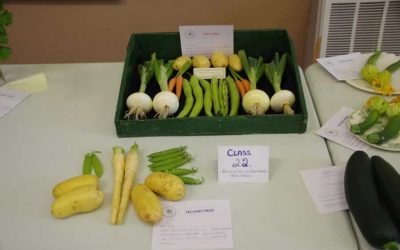 19th July 2018 | Categories: Horticultural Society.
It was a very hot day for our Flower Show this year on Saturday 14th July (one of the many very hot days we have been having this long hot Summer). We had wondered if the number of our entries would be down, not only because of the intensive heat but also the fact that we had had no measurable rain since early May. However, our fears were dispelled on the Wednesday evening prior to the Show when we had more entries than last year and also new people who were entering...