Pottery at the W.I. with Geoffrey Kay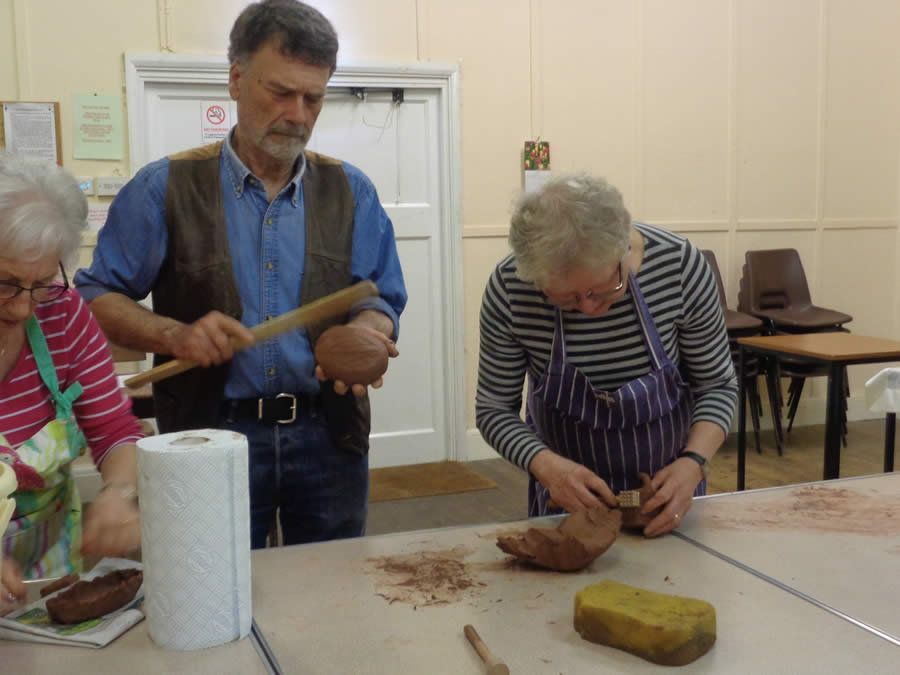 Hands on evenings are always popular and so it proved when potter Geoffrey Kay came to talk and demonstrate his skill with clay.
He willingly admitted that he is addicted to making anything, using a variety of clays from around the world but especially from his own garden. Geoffrey's unique and individual designs range from the volume pieces to "pay the bills" when he finds he "flows" automatically to complete what's needed, to the challenging, bespoke items which test his skill and patience.
After a short illustrated powerpoint presentation we all moved to the tables to make our own creations, the resulting efforts were matchless and were taken home to dry out and impress family.
Lots of fun and laughter was had by all and Geoffrey was warmly thanked for letting us have a go!!