Talk on the Village Defibrillator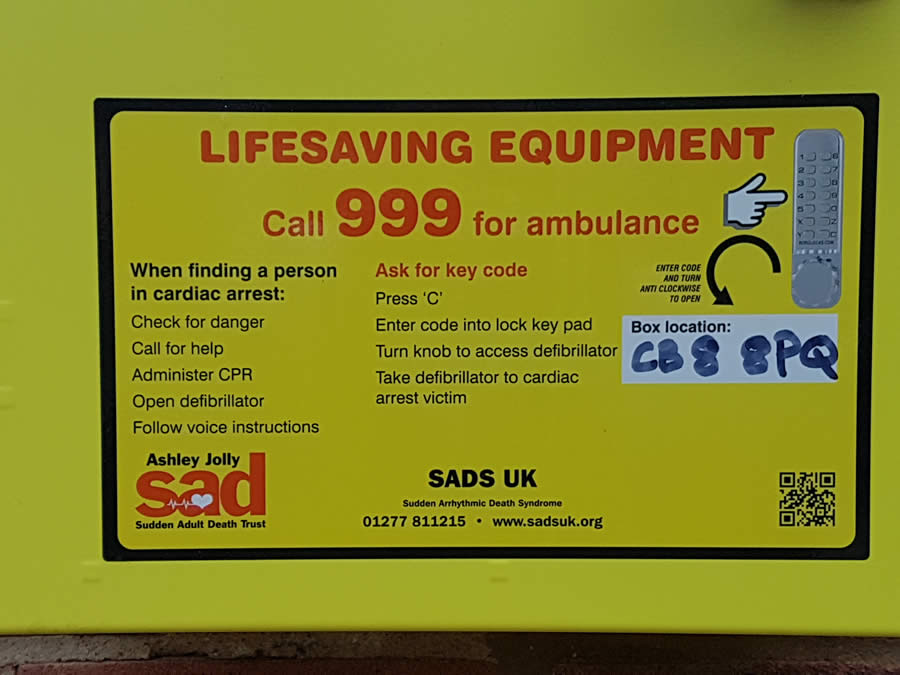 Perhaps you have observed the appearance of yellow boxes adorning the outside walls of village halls, schools, Post Offices, leisure centres or other public buildings over the past few months. One has attached itself to the Memorial Social Centre in Wickhambrook so the ladies of the W.I. decided to investigate this phenomenon further. To this end our guest at the July meeting was Martin Render from The Community Heartbeat Trust who let us in on the wonders of the yellow box.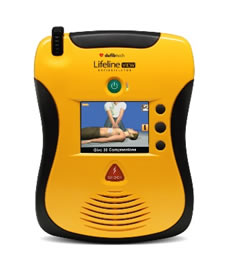 The Trust is a National charity run by volunteers focused on the provision of life saving defibrillation equipment to local communities. Martin explained the evolution of the charity and it's aims to promote, educate and train communities, in co-operation with the Ambulance service, to raise public awareness of the increased survival chances through early defibrillation of a person who has suffered a sudden cardiac arrest.
Martin explained how the defibrillator contained in the yellow box could be used in the vital period while awaiting an ambulance arrival. The faster medical help is administered the better the chance of survival, in remote areas it can take more than 8 minutes for an emergency team to arrive on scene and therefore Community Public Access Defibrillators (cPAD) play a vital role in helping save lives in rural communities.
It was an excellent presentation full of useful and up to date information especially the demonstration of the individual defibrillators to allow access and use for everyone. So now we know what is contained in the yellow cabinets, the Parish Council are to discuss having an open meeting/ training within the village free for all at their July meeting to enable everyone to help if the need ever arises.
The Ladies of the Institute had a very successful and very hot afternoon serving refreshments in their hall on Carnival Day in the village recently, over £400 was raised for maintaining our hall. The selection of home baking was much appreciated and enjoyed in the shade of the hall.