Wickhambrook Flower Show 2018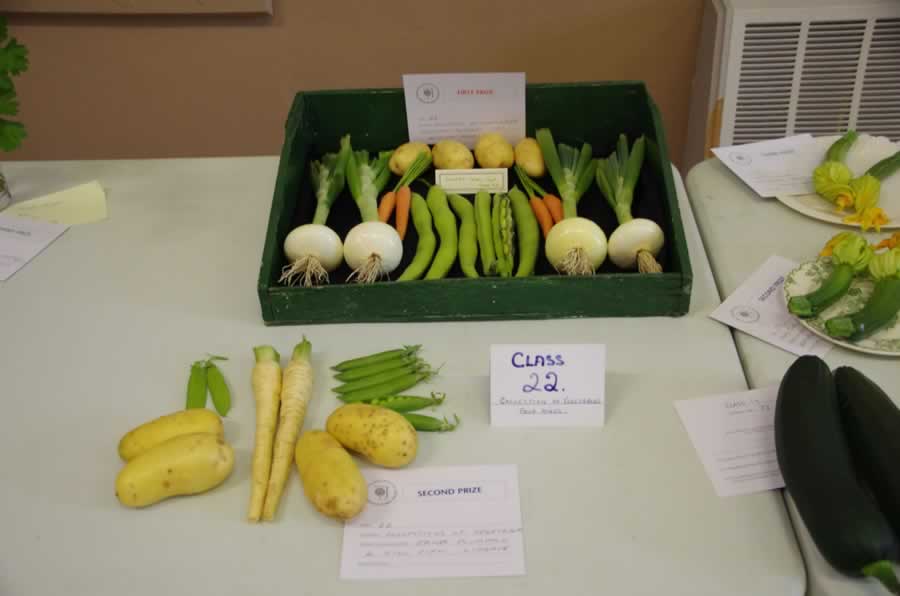 It was a very hot day for our Flower Show this year on Saturday 14th July (one of the many very hot days we have been having this long hot Summer).   We had wondered if the number of our entries would be down, not only because of the intensive heat but also the fact that we had had no measurable rain since early May.  However, our fears were dispelled on the Wednesday evening prior to the Show when we had more entries than last year and also new people who were entering.
The MSC hall looked a picture at 10 a.m. on the Saturday morning, with lots of entries in the vegetable section, fruit and flower section, pot plants, flower arrangements, children's entries, cookery and handicrafts.  So well done to everyone who made an entry/entries.  The vegetable and flower judge sent his congratulations on the number of entries at the Show and to the standards reached.  As usual there was also a splendid display of work done by the pupils of Wickhambrook School and visitors to the hall enjoy seeing what they have made and drawn, etc, etc.  So thank you to everyone at Wickhambrook School.
And thanks also of course to each and everyone of you who entered the Show.  Well done everyone.
The winners of the cups were as follows: