Wickhambrook Stores Mega Deals for July/August 2018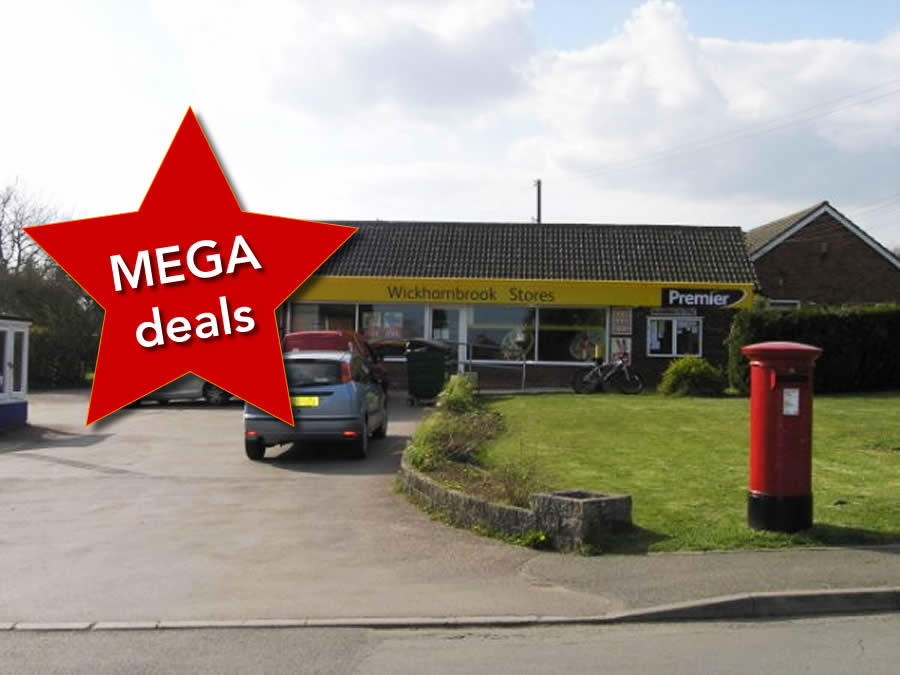 MEGA DEALS
11 July 2018 – 07 August 2018
See below our MEGA DEALS – many more offers available in store!
SEE IN STORE FOR DETAILS
(all offers subject to availability – please check full details in store.  The higher price shown is the Premier RRP and may differ in some stores)
Wickhambrook Stores
01440 820220
Buy any MONSTER ENERGY CAN
and get Hydro FREE
PM £1.09/£1.19/£1.35
Varieties as stocked
500ml/550ml
PERSIL
Buy Persil 25 wash for £5 and get comfort FREE
incl. PM £3.29
25/38 wash
Only £12.99 each
Budweiser / Carling
20 x 300ml / 18 x 440ml
AERO / ROWNTREE PICK & MIX
ANY 2 for £1.50
PM £1
Varieties as stocked
Single
ONLY £10 each
Strongbow / Budweiser / Stella Artois
varieties as stocked 10 x 330ml /10 /12 x 440ml
MEAL DEAL
Chicken, Waffles, Veg & Ice Cream
ONLY £5
save £3.81
MEAL DEAL
Buy Birds Eye Chicken Dippers 12's PM £1.99, Birds Eye Crispy Chicken 2's PM £1.99, Birds Eey Potato Waffles 10's PM £1.99, Happy Shopper Mixed Vegetables 500g PM £1 and Walls Vanilla Viennetta 650ml PM £1.84 for £5.
SANDWICH + CRISPS + DRINK
Only £1
Kingsmill Soft White
Thick/Medium
800g
any 2 for £2
Müller Semi Skimmed and Whole Milk
2L
Only 69p
Whitworths Granulated Sugar
1kg
Only £1
Soft White Rolls
varieties as stocked 4's